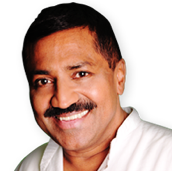 Have you been that woman who sits quietly at women-only social gatherings such as hens-parties and baby showers, listening to friends and strangers share how wonderful their lives are and especially their  love lives which are clearly filled with passionate encounters with many fulfilling endings? Woman in the company of other woman have this way of sharing their most personal and intimate details. Sometimes, if you are "lucky", you find yourself in the company of others whose "happy endings" are for you, like the pot of gold at the never-ending end of the rainbow – that which the wishful go in search of each time they spend intimate exchanges with a partner.
The truth is that the stats are dismally correct when it comes to women and their occasions of intimacy,  when they harshly state that more than half of women have faked it till they make it and alarmingly even more than half have never even had the pleasure of one, let alone multiple climates. In fact sometimes one may start to feel that the movies are lying and that society is just cruel when they speak about the possibility of that which forever evades many thousands of women.
If this is you and you are looking for help to find your way to the most human of all experiences Mal Weeraratne is the answer you have been looking for. Mal Weeraratne has dedicated his life to helping women to release the toxic build-up of negative emotions which can stand in the way of achieving true fulfillment, physically, emotionally and spiritually. The physical body can lock in negative emotions which remain stuck until they helped to be released. Mal Weeraratne's Emotional Detox Through Bodywork: A Woman's Guide to Healing and Awakening is an emotional and physical sojourn described by those women who have invested in this blend of Taoist and Tantric bodywork as that which can only be likened the ultimate experience of the meeting of body and mind.
Working in unison, facilitated by these ancient and enduring energy techniques, the modern woman can finally journey to the heart of herself while emancipating her body and mind within just a few sessions with Mal Weeraratne. Starting the tantric journey is a simple one in which you find yourself in the capable hands of someone who has studied the female passage to unlocking the body mind's true purpose. Joy is the birth-right for all and living a life of anything less should be radically unacceptable to all. Chase your birth-right with the unrelenting passion of those who move mountains and you will find that nothing less than the ultimate human experience will be enough for you.
Mal Weeraratne's work of that of a specialist. With years of study, investigation and experience Mal's dedication to the outcomes has proven itself time and time again. Women across the globe can attest to the efficacy of emotional release through bodywork in their lives. Whether you are inclined to attend a workshop or visit the London based offices, you can be assured of achieving the joy that has evaded you and you will never regret being introduced to this mind, body and spirit altering journey.